I have to admit that I haven't really had the Netherlands as a travel destination on my screen so far, although the country can be reached in just a few hours by car. Apart from the obligatory city trip to Amsterdam, I hadn't seen much of the Netherlands yet – that was about to change with my weekend in the Zeeland region.
You already guessed it: Zeeland is, as the name suggests, directly on the sea and is the southernmost coastal region of the Netherlands, which borders directly on Belgium. It attracts with untouched nature, plenty of fresh sea air, miles of sand dunes and equally long bike paths. Although I'm usually drawn to warmer climes, the prospect of hair disheveled by the wind, salty lips and finally sand on my feet again, despite the expected cool temperatures at the end of September, attracted me to the North Sea. Vitamin Sea, the elixir of life …
And so I jumped into the car on a Friday afternoon to explore Zeeland over the next two days, more precisely the region around Cadzand-Bad and Sluis in the very south of Zeeland.
Of course, a single weekend is not enough to discover the whole of Zeeland – the extreme south with its mix of rough nature, historic small towns and a handful of restaurants and cafés that are really a real gem, but is a good start for Zeeland first-time offenders and offers enough reasons to fall in love at first sight.
What you can experience in Zeeland in one weekend and what you shouldn't miss – here are my tips!
I have to pack my equipment for the trip
My camera: 

Sony Alpha 6500 *

Two lenses: 

An all-round

 lens from Sigma * (perfect for traveling and affordable, it is connected to the Sony 6 series together with an 

adapter *

 ) and a 

30mm fixed focal length from Sigma *

A 

fancy yellow rain jacket *

 in good quality (looks good on photos)

Can't hurt: umbrella and rubber boots
Travel to and accommodation in Zeeland
Zeeland is located in the far south-west of the Netherlands and is very rural, so it is definitely recommended to travel by car. After we have tormented our way past Antwerp rush hour traffic (yes, Antwerp is in Belgium – when you arrive you will happily change national borders) the road situation relaxes immediately, as usual Dutch, and in the evening we reach our accommodation for the next few days, the Landal Beach Resort Nieuwvliet- Bathroom .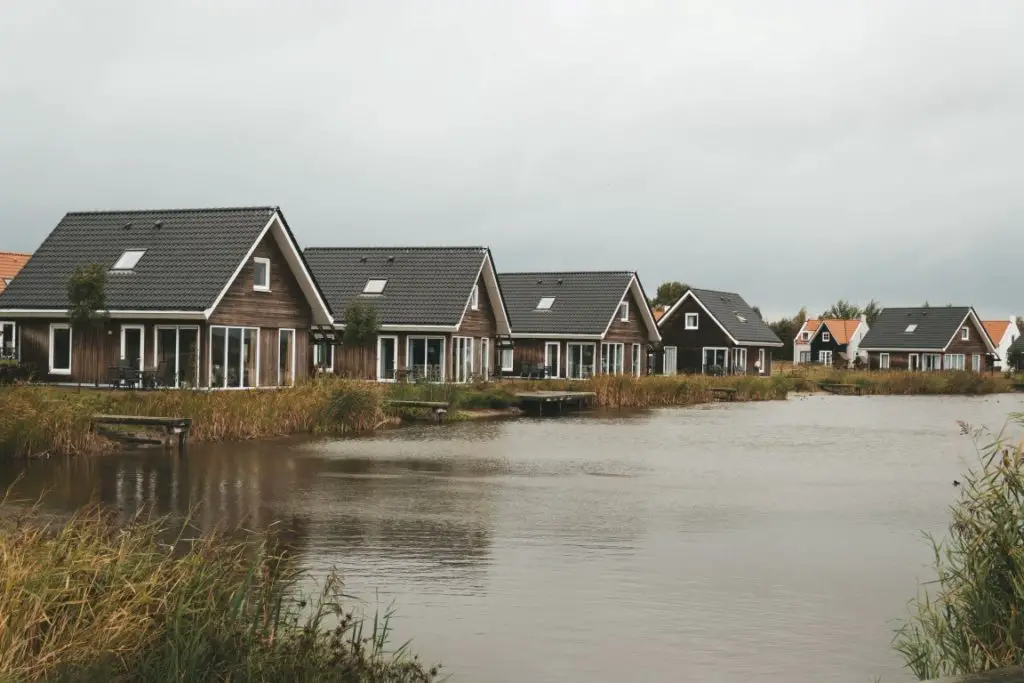 The Landal Strand Resort is a bungalow park in which we move into our own huge holiday home. Through the panoramic glass front we have a direct view of the resort's own lake and can watch the pounding autumn rain in the dark from the couch – pure relaxation spreads immediately.
The houses have their own kitchen so that you can cater for yourself on site if you want. Breakfast is delivered to our door in a breakfast basket in the morning, so our first day in Zeeland begins just as relaxed as it ended the evening before.
Don't like it or too expensive? Then an AirbnB might be an alternative. If you register via my link, there is a discount of up to € 25 for the first booking:
We leave the car behind for the next few days and switch to bicycles, as is typical for the country. You can rent bicycles directly at Landal Beach Resort, but be careful: only normal bikes, no e-bikes. Since a stiff breeze always blows on the coast, especially in autumn, we choose the variant that doesn't make me give up crying after a 2 km drive: we rent e-bikes at rentenjoy.nl bike rental near the Landal Resort .
I already learned how to operate an e-bike as accident-free as possible during my summer trip to Merano , so we jump on the bike and off we go.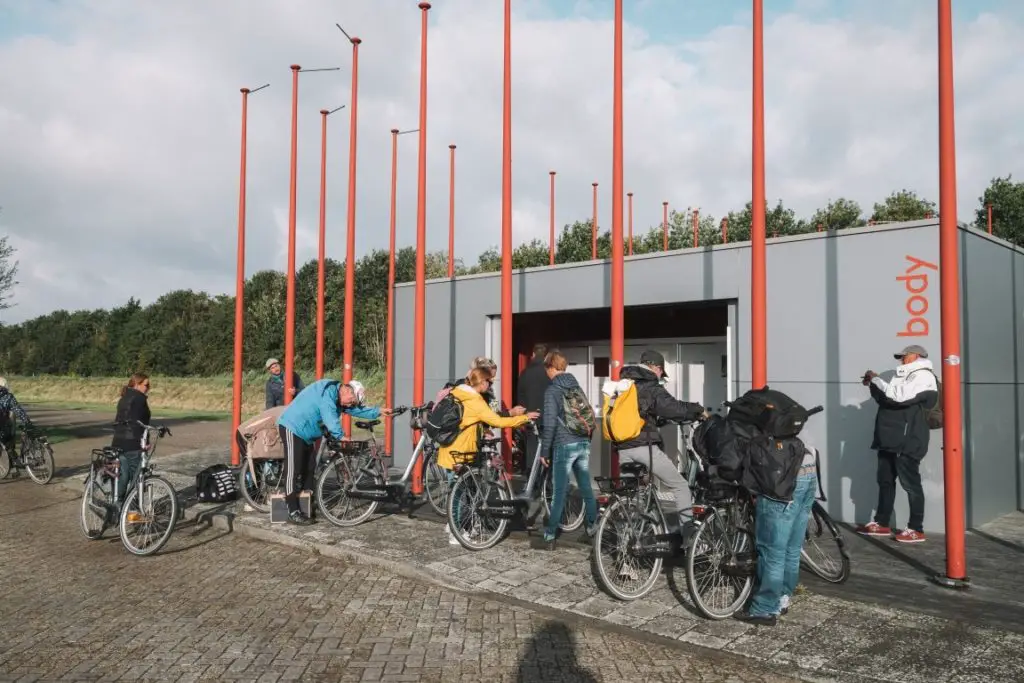 Cadzand-Bad: coastal village in the south of Zeeland
Our first stop while exploring Zeeland leads us a few kilometers along the sea past green dykes and long sand dunes towards Cadzand-Bad. Don't worry, you basically can't get lost on the bike paths in Zeeland, because there is a well-signposted system of junctions that you can use to orient yourself and plan your route in advance. The small town of Cadzand-Bad has just under 200 inhabitants and is considered the place with the most hours of sunshine per year in the Netherlands.
The nature reserve Het Zwin
In the west the place is bounded by the nature reserve Het Zwin , which lies exactly on the border between Belgium and the Netherlands. It covers an area of ​​almost 160 hectares and is home to countless sea birds. It is enclosed between dunes and dykes and a large channel allows the sea to flow into the area during high tide and thus preserve the natural ecosystem.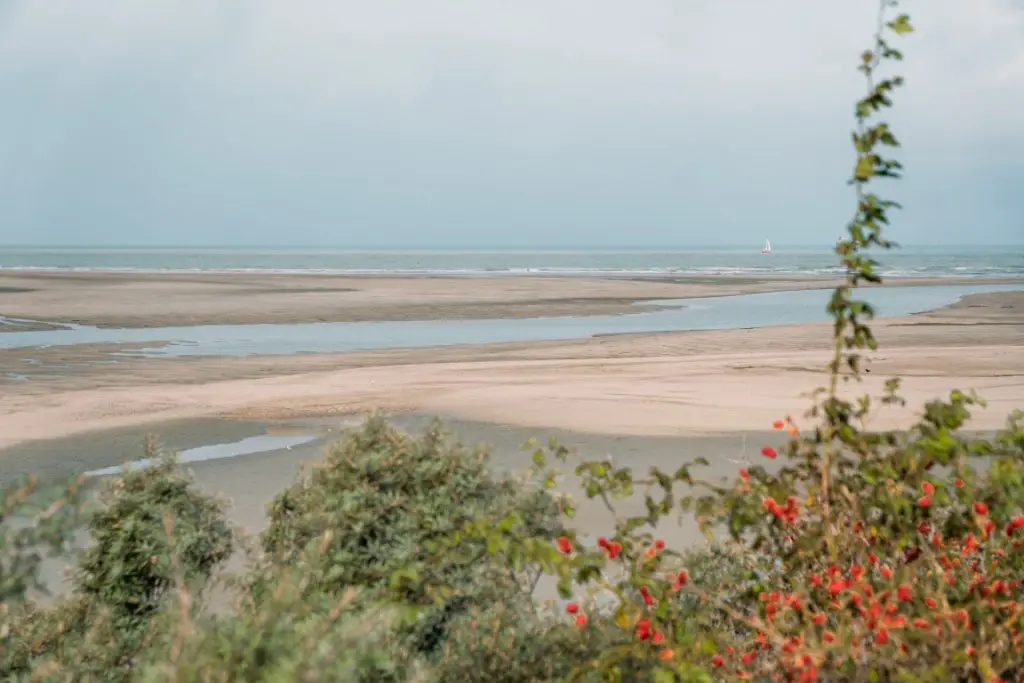 Here, too, it is fascinating how the Dutch work with water instead of against it and thus live in harmony with nature.
The Cadzand-Bad marina
Before we make our way to our next stop, we go back a few kilometers to the Cadzand-Bad marina. This was only built in 2017 and belongs with only max. 125 berths to the smaller ports of the world. On the beach and in the dunes of Cadzand you can find fossil shells and even shark teeth, Cadzand is considered a good fossil site.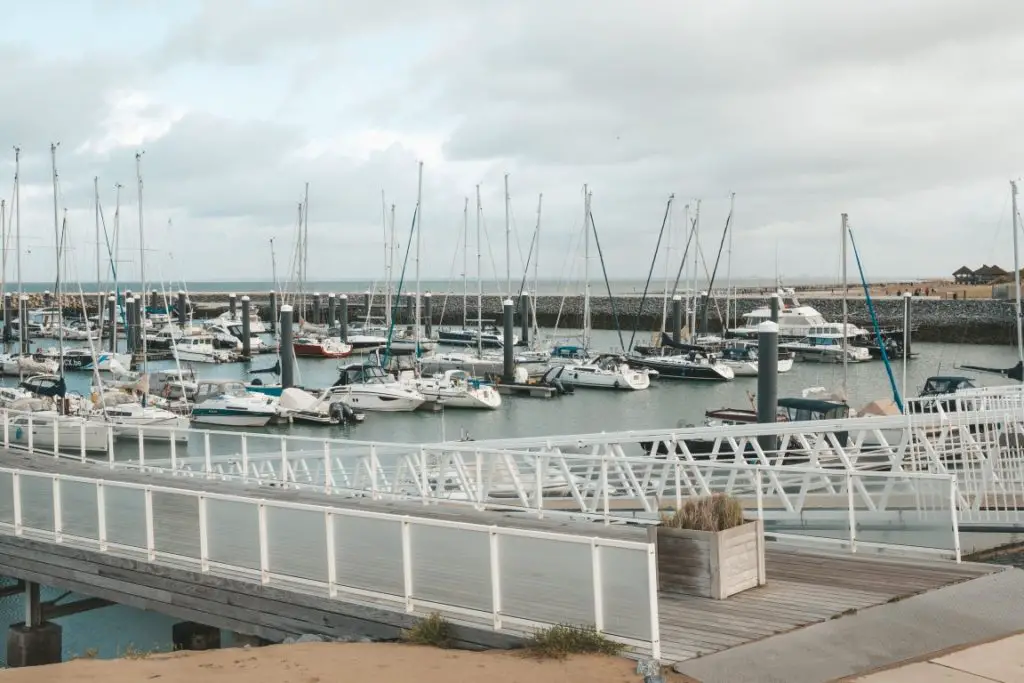 My restaurant tips for Cadzand-Bad
At the marina of Cadzand we stop for a little refreshment with coffee and cake in the AIRCafé . This is run by the Dutch star chef Sergio Herman, who also runs the Pure C restaurant in the famous beach hotel * not far away .
I'm actually not a big fan of sweet desserts, but I'll tell you: the chocolate cake (and all the other cakes) in the AIRCafé are out of this world. I have never (!) Eaten such delicious cake, here someone really understands their craft. Absolute recommendation!
AIRCafé AIRrepublic
Maritime Plaza 1
4506 Cadzand concentration camp, Netherlands
Strandhotel.eu/Airrepublic
For dinner I can recommend the Strand Ruig restaurant . It is located in a pavilion directly on the beach in Cadzand-Bad, so if you pay attention to the timing, you can end the day there with a sundowner at sunset and then fill your stomach with a super delicious dinner with a view.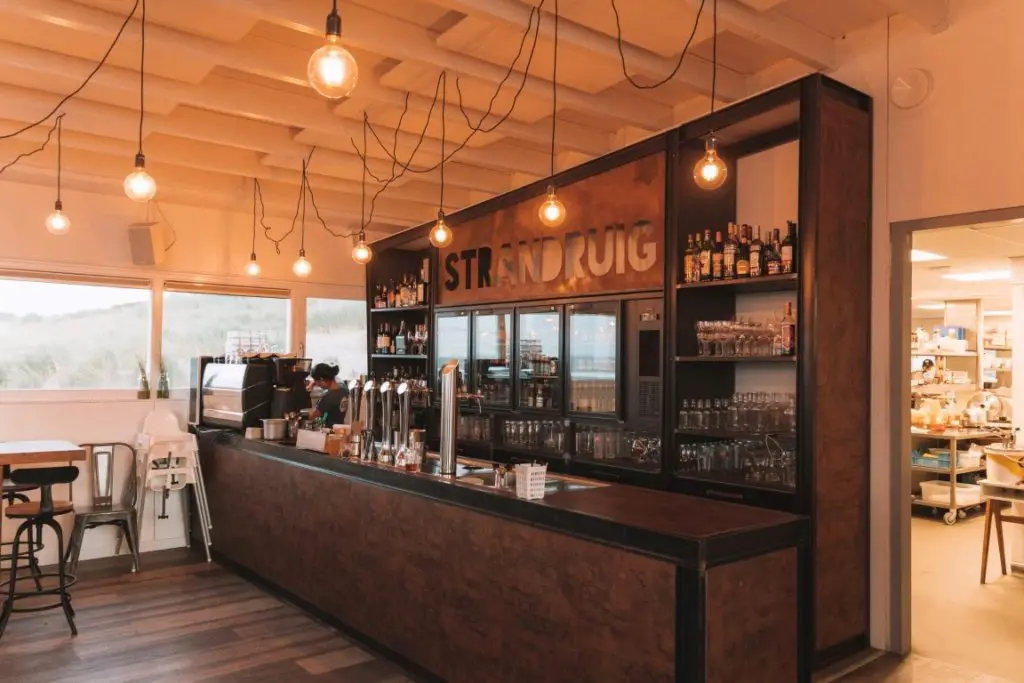 My tip:
 Strand Ruig is known for its great food and is therefore always extremely well attended, so it is best to reserve in advance.
Beach Ruig beach pavilion
Zwartepolderweg 1A
4506 HT Cadzand, the Netherlands
strandruig.nl
Sluis in Zeeland: a picturesque mini-shopping paradise
From Cadzand-Bad we make our way to the small town of Sluis a few kilometers away. The wind now blows with gusts of wind speed about a thousand and at the latest now the turbo gear of my e-bike is my new best friend. At Sluis I expected a small, sleepy place, but the opposite is the case: Sluis is a real shopping paradise with countless small boutiques, picturesque buildings and pretty cafes and restaurants on every corner.
We do it like many other tourists and just let us drift through the streets of Sluis before we climb the city's landmark, the Belfort or Belfry.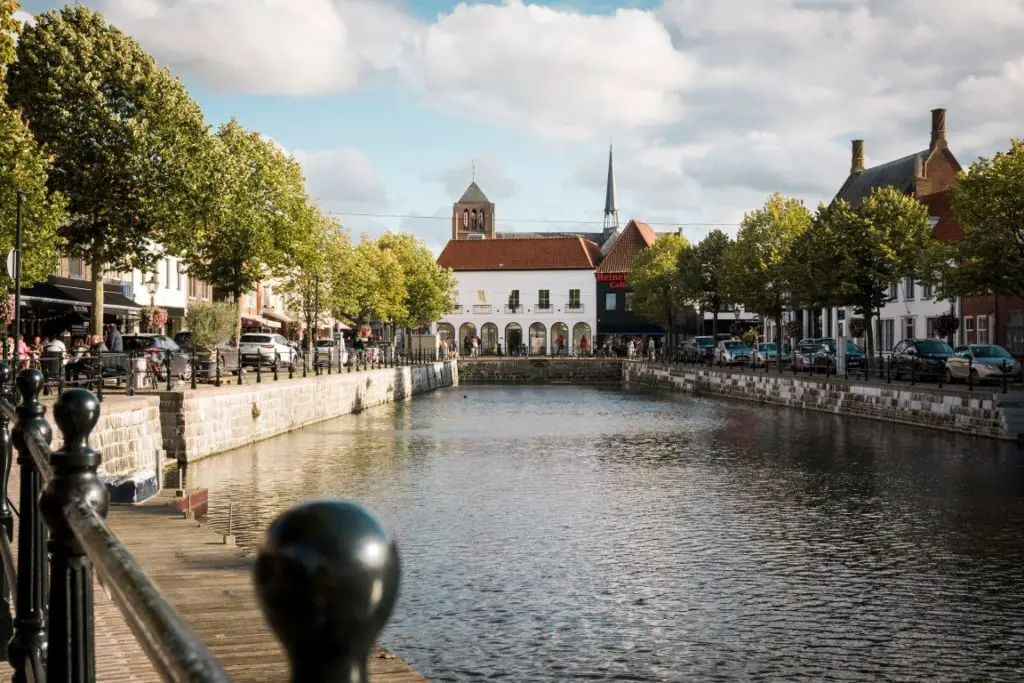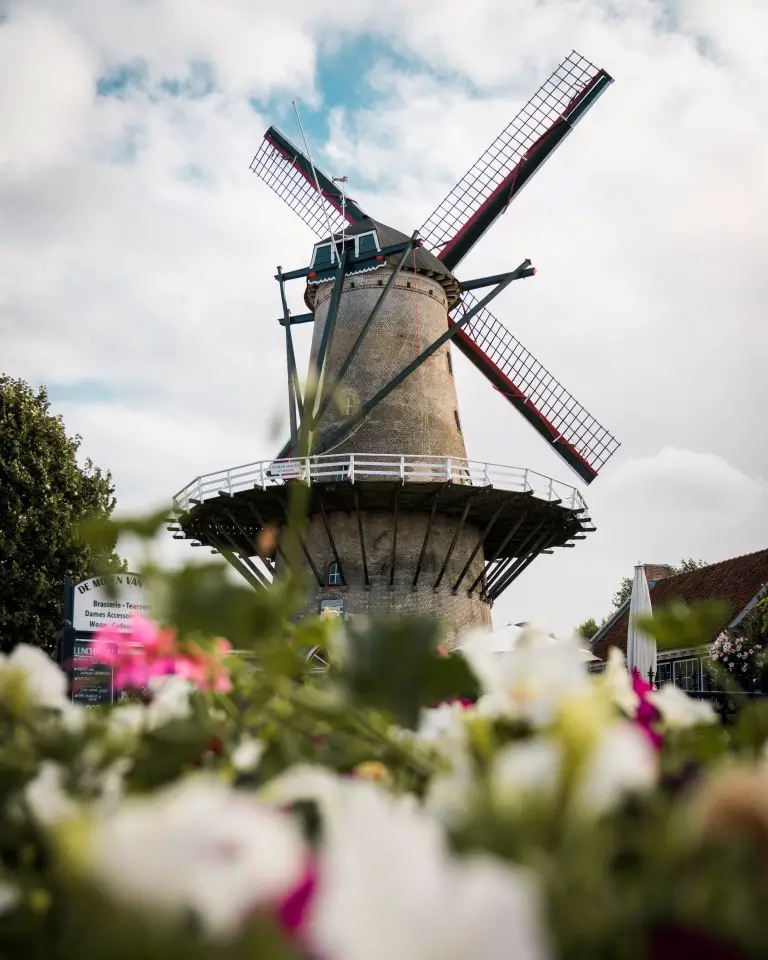 The Belfort of Sluis
The Belfort of Sluis is the bell tower of the Sluis town hall, which was built in 1390. Belfries are actually a typically Flemish thing – and so the Sluis belfry is the only one in the Netherlands. The town hall is still partly used as such today, but exhibitions and small concerts are also held here.
You have to climb the Belfort on foot using a narrow spiral staircase, but at a height of 32 meters it is done quickly. At the top of the tower's viewing platform it will be cozy, because max. 12 people on it. We enjoy the great view of Sluis for a moment before the cold wind drives us back down.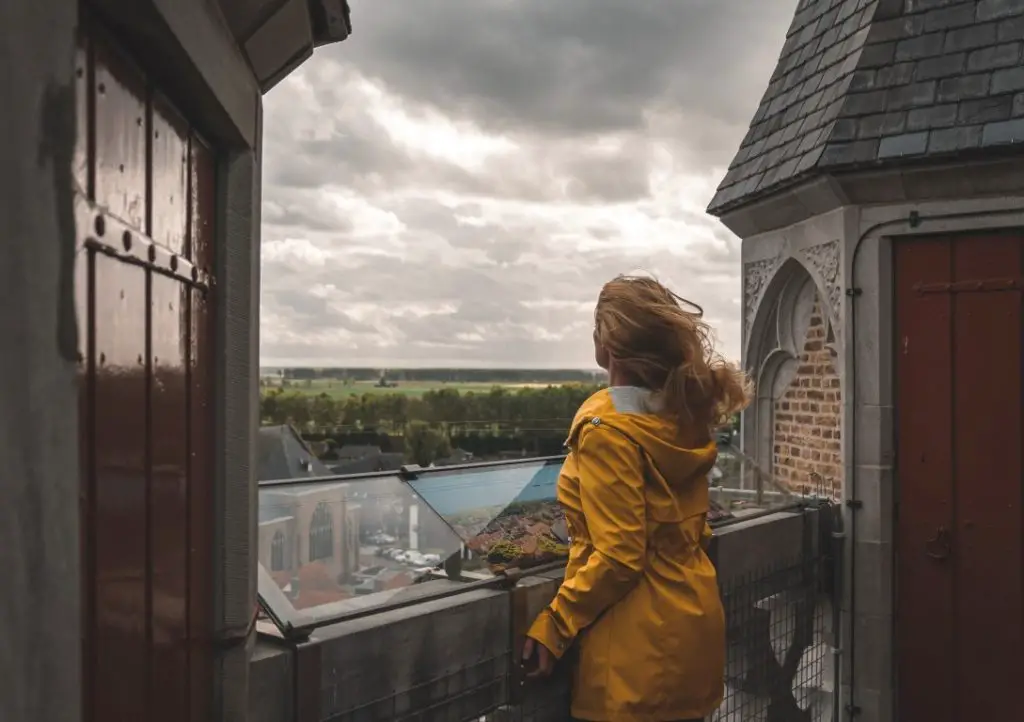 My restaurant tip for Sluis
In Sluis there is a relatively large selection of restaurants and cafes for the small town. For lunch we stopped at Hart van Sluis , where there are typical Dutch dishes such as frikandeln or fish croquettes, but also delicious sandwiches and salads. The restaurant is located in the middle of the city in a historic building, the former home of the mayor.
Hart van Sluis
Groote Markt 9
4524, CD Sluis, The Netherlands
hartvansluis.nl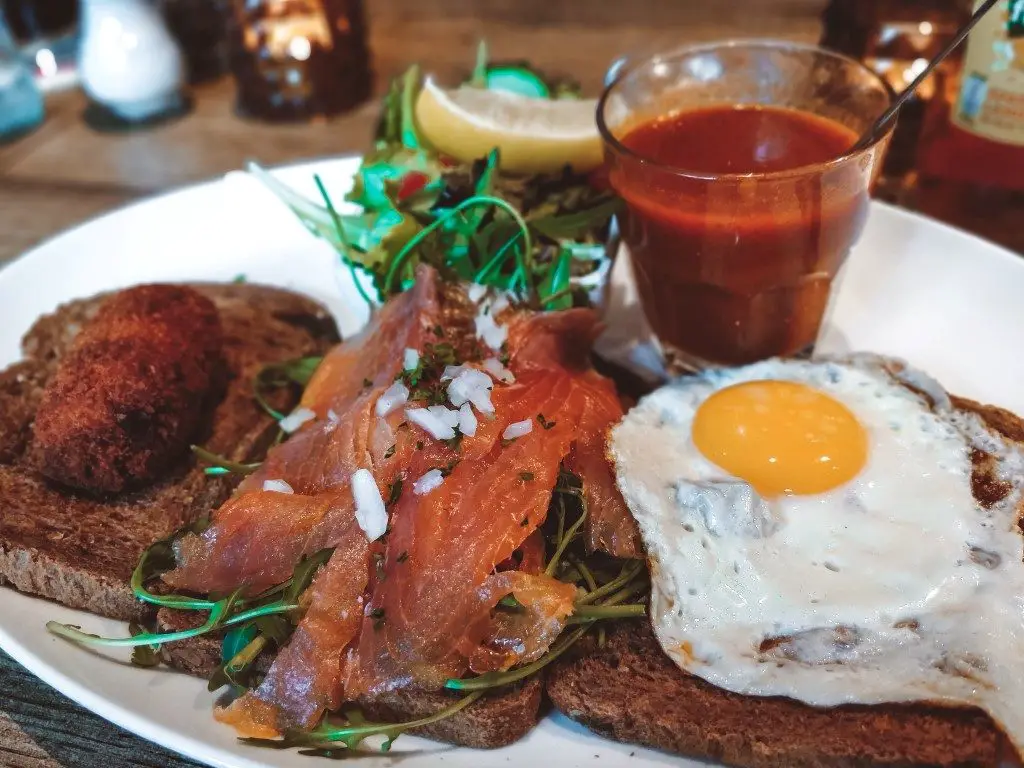 The historic town of Groede
On the last day of our weekend in Zeeland, there is a place on the program that completely unexpectedly inspired me. Groede is a tiny little town not far from our accommodation, the Landal Beach Resort, and can be reached within a few minutes by bike.
Groede is basically one open-air museum. The city was spared from the wars and so the old buildings from bygone times are still preserved here today. People live and work in these buildings and take care of their maintenance.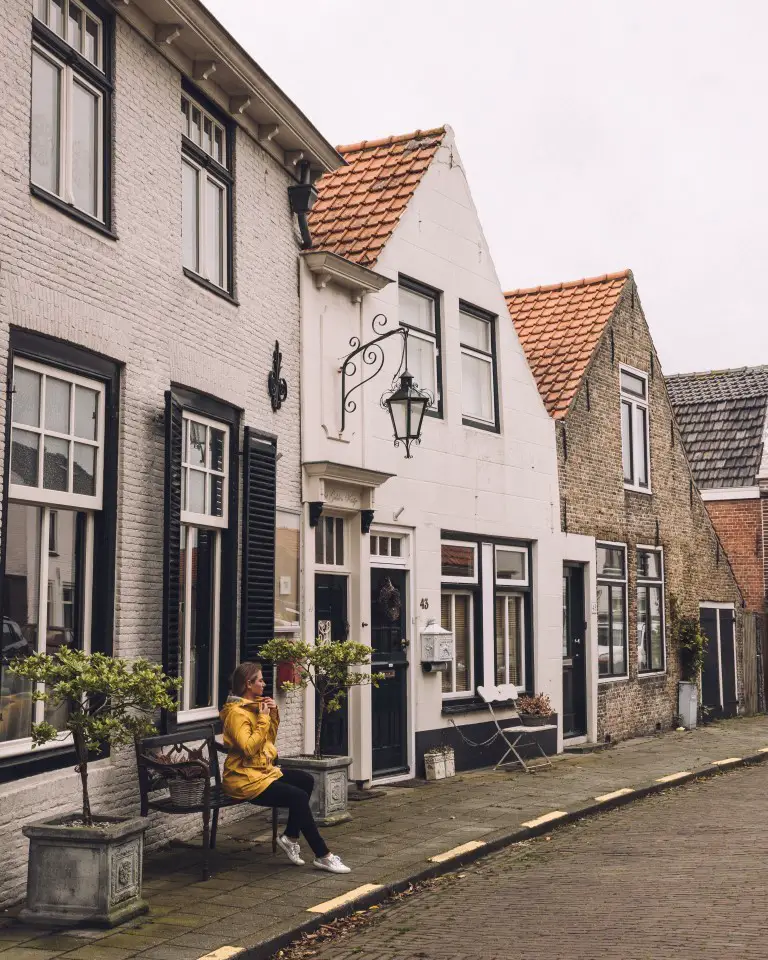 The former main street of Groede, the Slijkstraat, is now home to the Flemish Heritage , a complete street in which the shops and cafés of bygone times have been preserved and which the locals have developed into a kind of open air museum with a lot of love for the history of their community .
In Het Vlaemische Erfgoed you can admire an old house theater, an old bakery, a customs house, a shoemaker's shop, a blacksmith's shop, a carpenter's shop and an old barber shop.
In the building of the historic restaurant De Natte Pij there is now a tiny hotel where you can spend the night as it was centuries ago. A really extraordinary accommodation and therefore an absolute recommendation!
>>> De Natte Pij: see accommodation and prices *
If you want to eat something in Groede, I can recommend De Drie Koningen . The historic brewery still brews its own beer (try it, very tasty!) And also has really delicious food.
For me, the tiny town of Groede is a real insider tip in Zeeland that I would really like to recommend to you. I was very enthusiastic about the history of the city, which has been lovingly prepared and brought to life and brought to life. So far, hardly any tourist has strayed to Groede and that is precisely why it is important, for example, to support the Flemish heritage with a visit or an overnight stay (do not worry, it is not expensive and will not tear your holiday budget).
Back at our accommodation, we stretch our legs a little at sunset on the beach, which is only a few hundred meters away from Landal Beach Resort, and enjoy our last evening in Zeeland with a salty, cool wind in our hair.